Ballet Program Director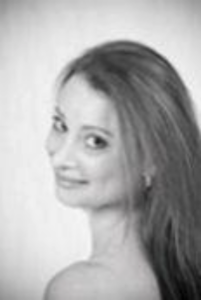 ELENA BALTOVICK began her classical ballet studies at the age of nine in her native Kyiv, Ukraine at the National Choreographic Ballet School of Ukraine. She went on to dance with the National Theatre of Opera and Ballet. Ms. Baltovick came to the United States in 1992 and furthered her study of the Vaganova Method at the Nutmeg Conservatory for the Arts in Connecticut, graduating with honors in 1994. In 1998, Ms. Baltovick graduated cum laude from the University of Hartford's Hartt School of Music and Ballet Pedagogy. During her college years, she danced with the company at the School of the Hartford Ballet. Her main coach during her studying at the University was world famous Prima Ballerina, Ms. Alla Osipenko from Saint Petersburg, Russia. 
Ms. Baltovick's repertoire includes: The Nutcracker, Don Quixote, Swan Lake, The Sleeping Beauty, Les Sylphides, La Bayadere, Raymonda, and Paquita, among many others. While studying in Spain, she received additional training in flamenco dance.  She is also certified to teach ballroom dance. Elena Baltovick is also a certified rhythmic gymnastics coach.   She was invited to be a guest choreographer for Northshore Rhythmic, home of the USA National Rhythmic team (Deerfield, IL). Ms. Baltovick specializes in strengthening, conditioning, flexibility, and agility, and synthesizes her knowledge of rhythmic gymnastics and classical ballet when she works with her students.
Ballet Teacher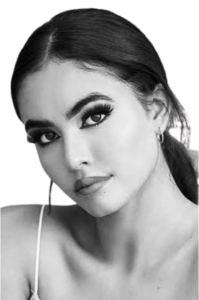 Liliana Lizalde began dancing at the age of 4. She trained in several genres of dance, from contemporary to ballroom, and her favorite was always ballet. Despite extensive dance experience, most of her time was spent on rhythmic gymnastics. She was a rhythmic gymnastics national champion, awarded 2-time athlete of the year in Region 1, invited to be on the pre-elite national team, and qualified as a junior national team member. Even though she loved rhythmic gymnastics, Lily decided to follow her heart and focus on ballet. At 13, she moved from San Diego to Arizona to train full-time in the professional program at the Master Ballet Academy, where she has since danced in several performances with the Phoenix Ballet Company. Lily has competed and placed in the top 3 at the Youth America Grand Prix and advanced to the NY City Finals several times as a soloist, pas de Deux, and ensemble dancer. Lily was honored to be chosen to compete in the 2018 USA International Ballet Competition in Jackson, Mississippi, where she made it through the second round. She was also chosen to compete in the 2018 Beijing International Ballet Competition. Lily loves dance and wants to share her love with her students.
Certified Acro Instructor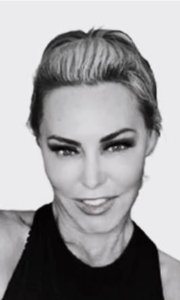 Windy Gale was a competitive gymnast for 11 yrs. and competed as a Level 10 for Mission Valley YMCA for 11 years. She was the National Champion on Uneven Bars & Regional all-around Champion. In addition to Gymnastic Ms. Windy was very involved in Acro. She started Acro at the age of 4 years old and continued to do it long after she joined the gymnast team. At the age of 7 is when Ms. Windy stated gymnast career, but she still had a very strong presence in Acro classes at her Dance studio. Ms. Windy danced at San Diego Dance Center where Acro group and solos won tittle at Showstoppers 4 years in a row. Ms. Windy has coached Gymnastics throughout San Diego and Southern California. She coached at Mission Valley YMCA for 7 yrs., where she taught all levels from age 3-18 years old, was competitive coach for Compulsory and optional level 10 gymnast and choreographed all floor and Bean Routines. She coached at Cuyamaca YMCA for 5 years, where she taught all levels ages 3-18yrs old, was Competitive Coach for levels 6-10 and choreographed all Beam and Floor routines for level 6-10 gymnast.
Ms. Windy loves Acro and gymnast and would love to share her love and experience with her students.
Stretch and Conditioning Instructor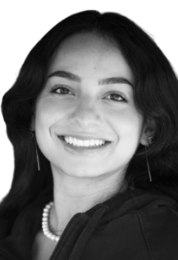 Fernanda Gutierrez started her rhythmic career at Emerald City when she was 10 years old. Her rhythmic journey was successful; however, after level 8, Fernanda decided to join an Aesthetic Group Gymnastics (AGG) team at Emerald City Rhythmics.
The team (Team Grace) was very new to the United States and to Emerald City Rhythmics. After a very successful year and lots of hard work under coach Elena Baltovick, at the end of the 2018 season, Team Grace became USA National Team of Aesthetic Group Gymnastics. This was the very first National Team in America of AGG. Fernanda was always a gymnast with leadership skills and for two years she was Team Captain.
Fernanda has a wide understanding and love for this sport. In 2020, Fernanda was invited by the National Team Head Coach to coach AGG at Emerald City. Ms. Gutierez would like to be able to educate girls and boys about this truly beautiful sport. GRACE Classical Ballet Program is very happy to have Fernanda on the coaching staff.
Fernanda's accomplishments:
Gold medal United Cup 2017, Chicago, USA

Gold medal Four Continents Cup 2017 Chicago, USA

World Cup I 2018, made finals, Helsinki, Finland

Koop Cup, bronze medal, Montreal, Canada, 2018

World Championships 2018 , made finals, Budapesht, Hungary

Louvre Cup, Bronze Medal, Paris, France 2018

World Cup III, made finals, 2018 Paris, France

PanAmerican Champions 2018 Santos, Brazil

World Cup IV 2018, made finals, Santos, Brazil

Ranked #1 Team on American Continent 2018

Singapore Cup, bronze medalist, 2019 Singapore, Singapore

World Cup I, made finals , 2019, Singapore, Singapore

World Championships, Made finals, 2019 Murcia, Spain

Gold Medal First Inaugural Aurora Games 2019 in Albany, USA

Bronze Medal Tallinn Trophy 2019 Tallinn, Estonia

World Cup IV 2019, made finals, Tallinn, Estonia

Ranked #7 Team in the World (2019)

Ranked #1 Team on American Continent 2019
Jazz/Contemp/Pre-Ballet Instructor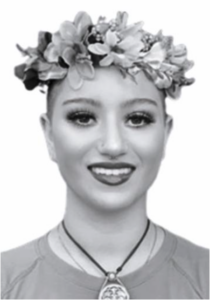 Jacqueline Jones is an actor, Dancer, Singer, Rhythmic Gymnast, Yoga Instructor. Dancing since the age of three, Ms. Jacqueline has experience in Ballet, Tap, Jazz, Lyrical, Contemporary, and Hip Hop. Performing for studios in LA such as Paramount, Disney Channel, Nickelodeon, Warner Brothers/Universal and Burbank studios. Also containing experience in the Theatre from Palomar Performing Arts. Ms. Jacqueline would love to teach the new generation of performers in any of the categories listed above.